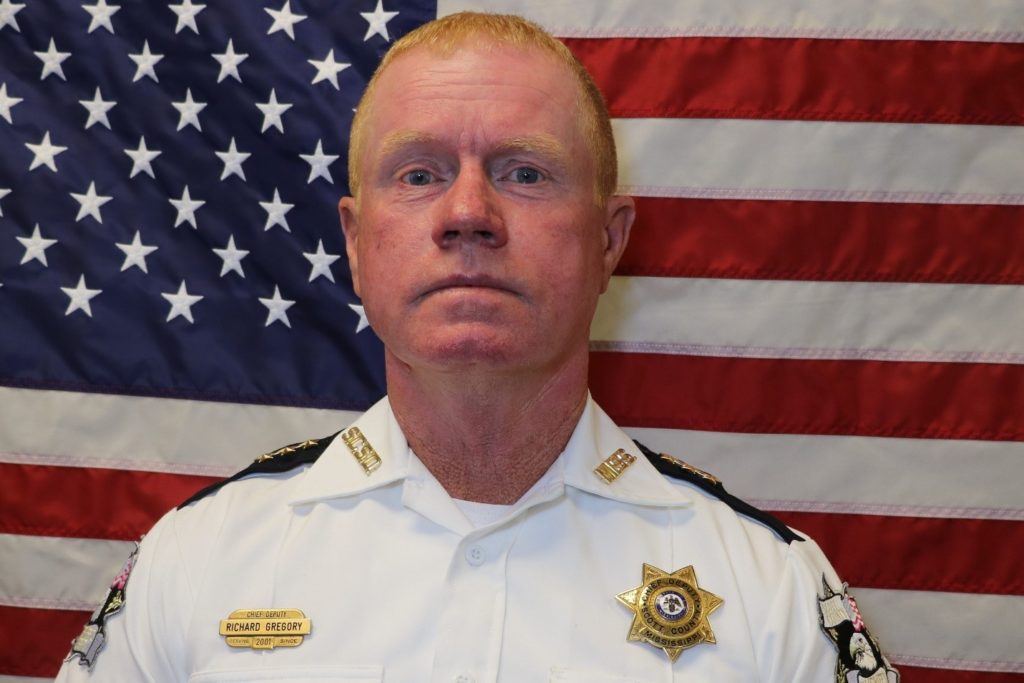 Chief Deputy
Richard L. Gregory is a graduate of Morton High School, class of 1981 and has been a lifelong resident of Scott County.
Chief Gregory began his Law Enforcement career in April 2002 as a reserve deputy with the Scott County Sheriff's Office. In 2005 Chief Gregory moved to full-time status. Chief Gregory worked his way to sergeant over patrol and in 2008 was promoted to Chief Deputy.
Chief Gregory is an active member of North Morton Baptist and serves as Chairman of the Deacons. Chief Gregory has been married to Connie Gregory for 40 years and has two children, Ashley Gregory Laird, and Richard Lynn Gregory Jr. His son Richard " Bubba" serves with the Scott County Sheriff's Office as a deputy sheriff also and is assigned as a school resource officer.
---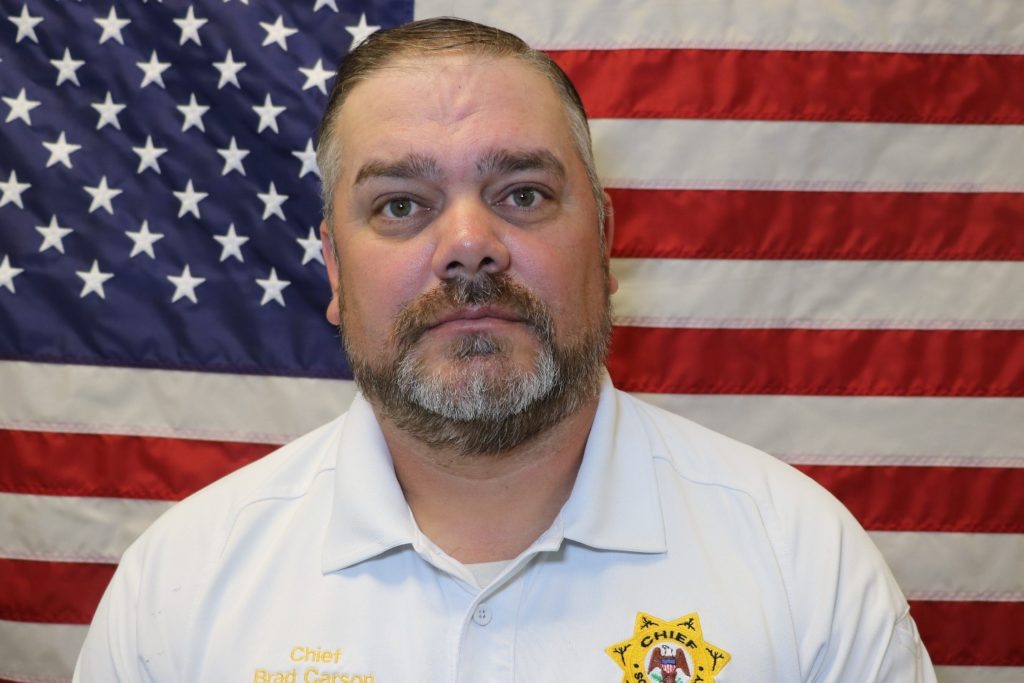 Chief Jail Administrator
Chief Brad Carson
Chief Brad Carson began his career in law enforcement in 1996 at the age of 21 working for the Desoto County Sheriff's Office. Throughout his career, Chief Carson has worked many different positions in law enforcement. Over his career, Chief Carson has worked in investigations, narcotics, and fugitive task force. Chief Carson was selected to attend the Justice Department's National Institute of Corrections in Denver Colorado for jail administrators. Chief Carson was jail administrator when Scott County built the new Scott County Detention Center. The new jail increased the number of inmates from 50 to 200. Chief Carson assisted in the planning of the new sheriff's office and detention center. Under Chief Carson's watch are the current detention center, the Joint State/County inmate work programs for low-risk State inmates, and the Scott County Juvenile Detention Center.
---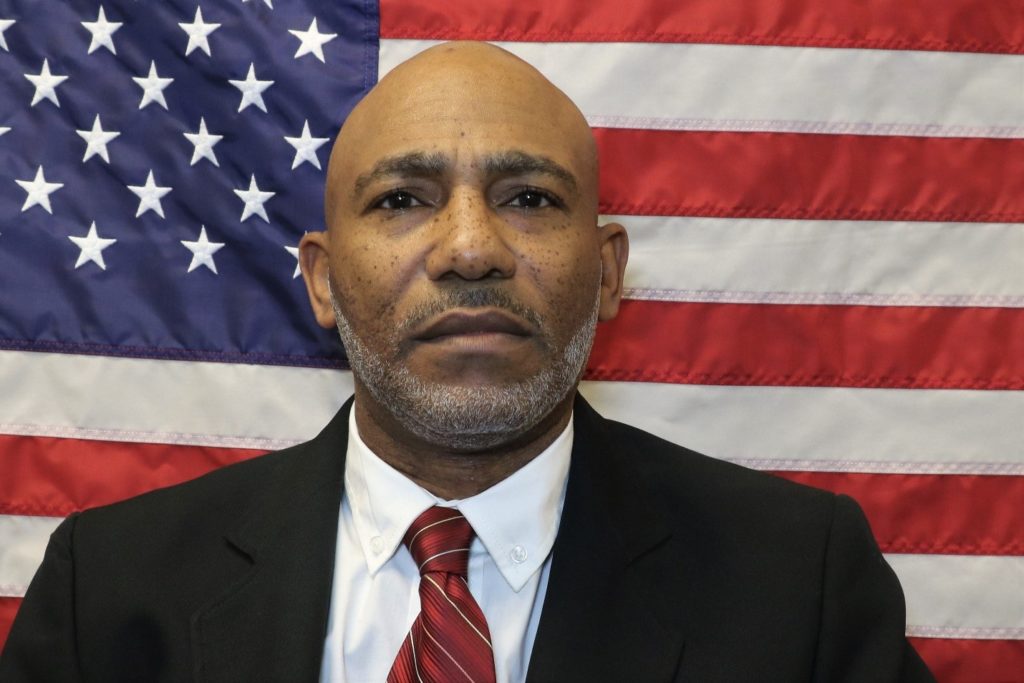 Chief Criminal Investigations (CID)
Captain Willie Anderson
Captain Willie Anderson is a lifelong resident of Scott County.  He is a US Marine and served in the Gulf War during Operation Desert Shield and Desert Storm. Captain Anderson began his law enforcement career in 1994 as a police officer for the City of Forest. Captain Anderson has attended numerous schools and training. Some of these include being a graduate of the Mississippi Criminal Investigator Program, The FBI Leadership Program, and a certified diver with the Scott County Search and Rescue to name just a few.  In 2007 Captain Anderson was appointed to Chief of Criminal Investigations and the Arson investigator for Scott County.  Captain Anderson works with the other investigators under his command overseeing the arrest and prosecution on all felony cases.
---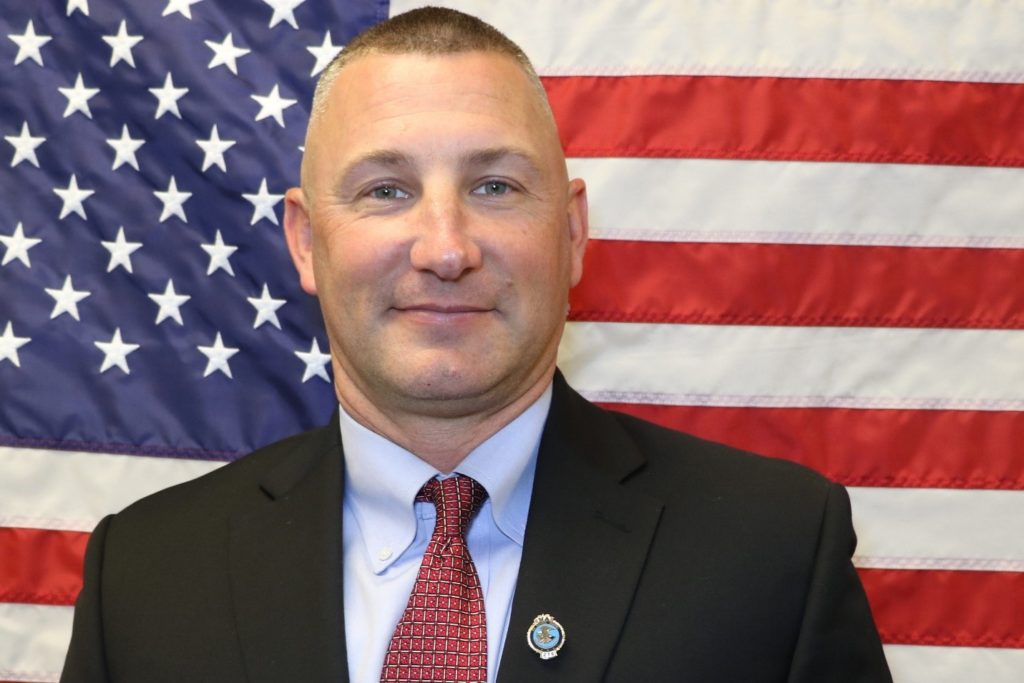 Chief Narcotics Investigator
Captain Brad Ellis
Captain Brad Ellis began his career in 2007, with the Forest Police department, as a patrolman. He graduated from the Mississippi Delta Community College Law Enforcement Training Academy in 2009 and began his career with the Scott County Sheriff's Office at that time. Ellis started his career at the Sheriff's Office as a patrol deputy and in 2011 worked his way to become a narcotics agent. He was promoted to captain of the narcotics task force and interstate criminal interdiction team in 2014. Captain Ellis also helped form the first-ever Scott County Sheriff's Office S.W.A.T. team. He is a firearms instructor for handguns, precision rifle and patrol rifle. During his time as a narcotics agent, Captain Ellis has served on the US Marshals Fugitive Task Force, as well as the US Drug Enforcement Agency Task Force, where he worked large-scale federal cases involving illegal narcotics trafficking cases. In 2018 he attended the FBI Command College. Captain Ellis is also a proud graduate of the FBI National Academy, Quantico Virginia. Ellis was the first law enforcement officer from the Scott County Sheriff's Office, as well as the 8th Judicial District, to ever be nominated and graduate from the FBI National Academy. While serving at the Scott County Sheriff's Office, Ellis also served as the chief of police for the Lake Police Department for eleven years. Captain Ellis has been a resident of Lake since 1998. Captain Ellis married his wife, Bridgette Ellis in August 1998 and they have two daughters, Baleigh and Brooklyn Ellis. Captain Ellis and his family are members of First Baptist Church of Lake.
---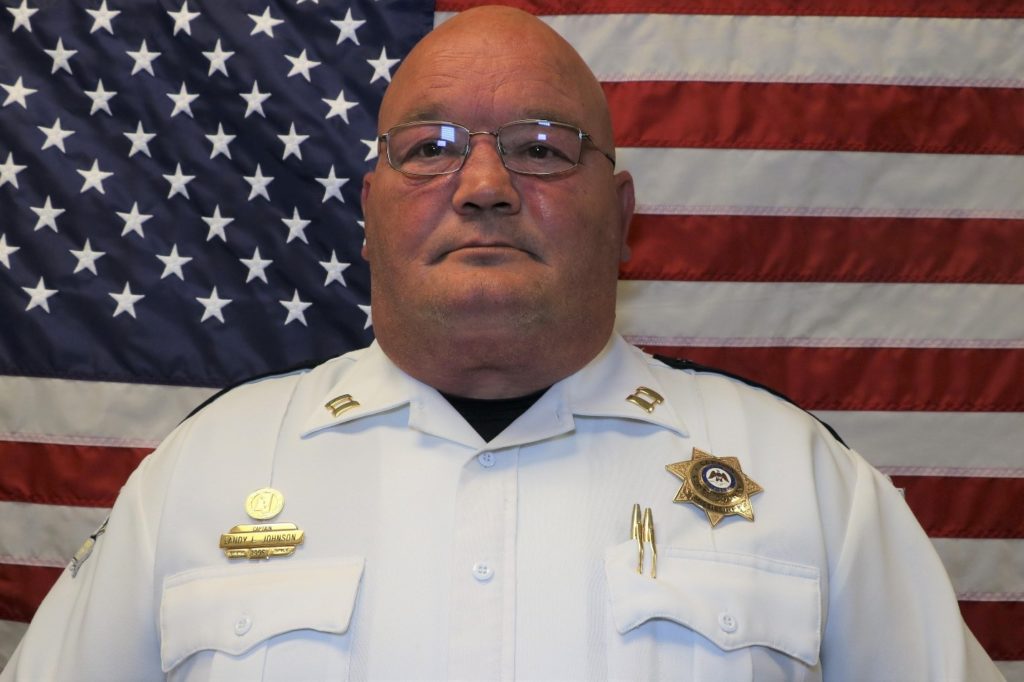 Captain Detention
Captain Landy Johnson
Captain Landy Johnson has lived in Scott County for the past 33 years. Before coming to Scott County Captain Johnson served in the Navy as a Hospital Corpsman. He severed in both Desert Shield and Desert Storm. In 1995 Captain Johnson began his career in law enforcement. Captain Johnson has served in many roles in his law enforcement career including patrol, narcotics, and investigations. Captain Johnson has completed many hours of training. Some of these include the Mississippi Crisis Intervention Team (CIT), Captain Johnson is a certified instructor in less-lethal deployment, and is trained as an expert in gang and contraband inside a correctional facility. In 2020 Captain Johnson was promoted to Captain over detention. Captain Johnson oversees the day-to-day operations of the Scott County Detention facility. This includes overseeing transport of inmates, the Joint State County Work Program trustees, and facility upkeep.
Captain Johnson is married to Rene Brown Johnson for 32 years. Captain Johnson is the proud father of 4 children and has 12 grandchildren.