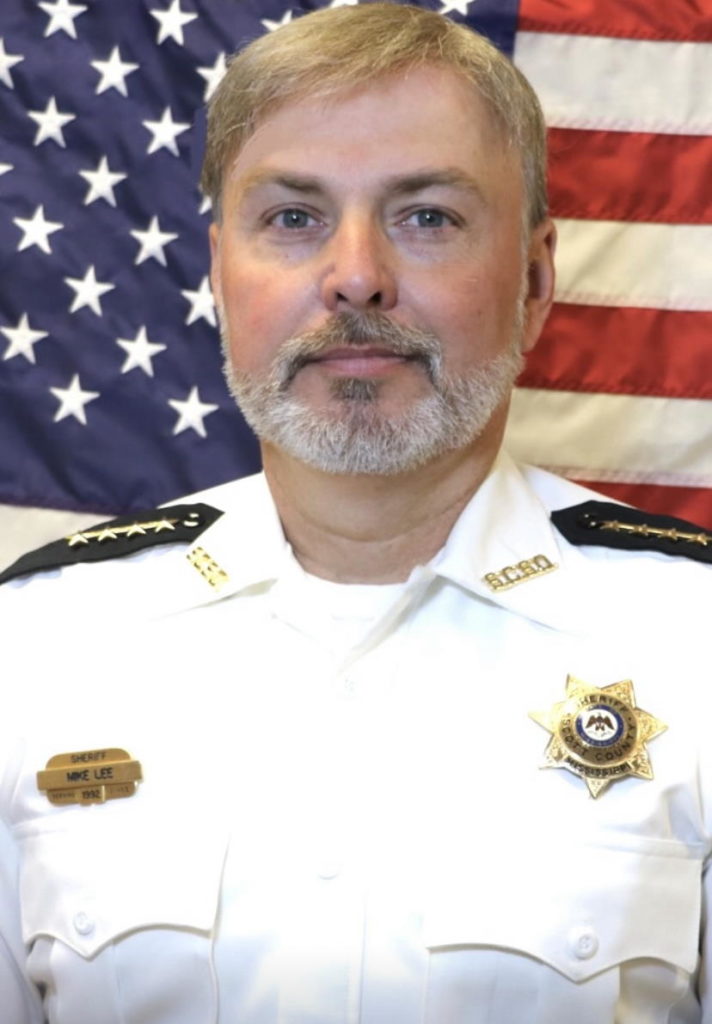 Michael  W. "Mike"  Lee began his career in 1992 with the City of Forest Police Department. In 1995 he was hired as deputy sheriff with the Lauderdale County Sheriff's Office and worked as a drug task force agent until 1997.
In 1997 Sheriff Lee was elected as Chief of Police for the City of Forest. Sheriff Lee held the chief position until 2007 when he was elected Sheriff of Scott County.
Sheriff Lee was elected sheriff in 2007, 2011, 2015, and 2019.
Sheriff Lee serves on several Mississippi Sheriff Association Committees. The Chaplains Board, Jail Detention and Correctional Board, and the Board of Telecommunications Standards and Training.
Sheriff Lee graduated the Mississippi Law Enforcement Officers Training Academy in 1992. He has been trained in many courses through the years. Sheriff Lee is a certified firearms instructor, certified TASER instructor, a FBI trained negotiator, Explosive Breaching Handler, and graduate of the FBI Special Leadership and Development to name a few.
Sheriff Lee is married to Nicole Nichols Lee (Morton) and they have one daughter Marygrace Lee.