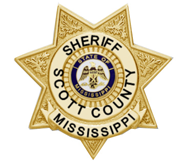 May 18th, 2023
This morning a little after 7am the Scott County Sheriff's Office received reports of a shooting at the Pearl River Solar Plant located on Merchant Rd. in Scott County. When the deputies arrived, they were directed to two individuals who had been shot. It appears the shooting occurred after a disagreement between some of employees. According to eye witnesses the workers were arguing and  started fighting. The fight was broken apart by other employees in the parking lot. One of those involved in the argument pulled out a handgun and shot the person he had been fighting with. It appears that possibly another handgun was pulled by an employee and shot the initial shooter. This was an isolated incident and was not the result of a disgruntled employee as first reported. Our investigators and deputies are still conducting interviews and right now we are not releasing the names of those involved. The area around the solar plant is safe and there is no present danger to the public. We will continue to update you as the investigation progresses
_____________
 Police Week
Honoring Those Who Gave All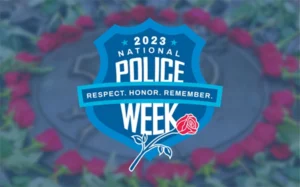 On February 17, 1946 Deputy Sheriff Harvey Comfort was shot and killed while investigating a call of illgal deer hunting. Below is the artical from the Clarion Ledger Feb. 18th 1946. Deputy Comfort is memorilized on the National Police Officers Memorial Wall in Washington DC.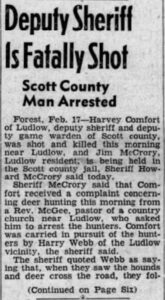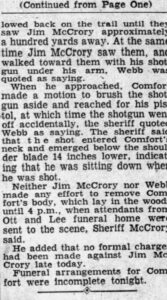 ___________________________________________________________________________
January 27, 2023
On 01/28/2023 the Scott County Sheriff's office and the MS Bureau of Narcotics seized nearly a half a pound of methampheramines, a pound of marijuana, and over 30 Ecstasy pills. Arrested were Crystal Harris and Craid Madison both of 156 Thomas Drive, Morton.
April 8, 2022
Captain Brad Ellis and Bryant Creel both deputies with the Scott County Sheriffs Office, placed second out of 21 teams in the North American Sniper Competition this past week. Law enforcement teams from across the country competed in the 3 day event. Both serve as snipers for the Scott County Sheriffs Office Tactical Team.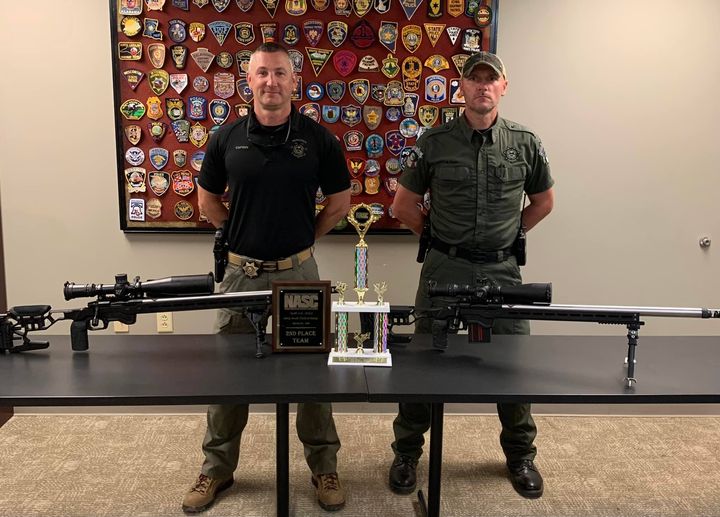 ---
March 7, 2022
Today the Scott County Sheriff's Office has received a number of calls in relation to the Newton County incident where two victims bodies were discovered this past Friday.
At this time, no other victims have been discovered by the Scott County Sheriff's Department or any other agency surrounding Scott County including Newton County. We believe this was an isolated occurrence. We ask that everyone always remain vigilant, but we stress the current belief is that this was an isolated event. The Newton County Sheriff's Office is keeping us up to date with what they can on the investigation and we are assisting in anyway since it was so close to our county. Our prayers are with the victims families. If you have any information about this case please notify the Newton County Sheriff's Office.
We will work to keep you updated if there are any changes.
– Sheriff Mike Lee
---
On February 17, 2022 at 7:34 AM the Scott County Sheriff's Office responded to 1167 Sparksville Rd. When deputies arrived they found (2) people who both lived at the residence had been shot. Also the home owners dogs had been shot. One of the persons who was shot was pronounced dead at the scene. The second victim who had been shot was conscious but in critical condition. Both victims were also the only ones living at the residence. The second victim was rushed to UMC and remains in critical condition. Both names are being withheld at this time until the deceased family members can be contacted. A motive is still under investigation. Scott County and MBI are working the case
BOLO—- Please Read The Description
We are on the lookout for a Gray vehicle possibly a Ford with Newton or Neshobia County license plates. The vehicles drivers side window has clear plastic over the window that has been taped to it. This vehicle was seen near the home prior to the shooting. If you have any information please contact the Scott County Sheriff's Office (601) 469- 1511 or the MS Bureau of Investigation.
---
On Monday, 1-10-22, Scott County Sheriff's Office Criminal Investigators and Narcotics Investigators served a search warrant on the residence of Jerry Taylor on Hwy 35 North. Numerous stolen items such as power tools and power equipment were recovered. A significant amount of methamphetamine was also seized from the residence. Taylor was later arrested and currently has a $100,000 bond. If anyone has recently had any power tools or power equipment stolen, please contact the Scott County Sheriff's Office to see if any of the equipment recovered can be returned to the rightful owner. 601-469-1511